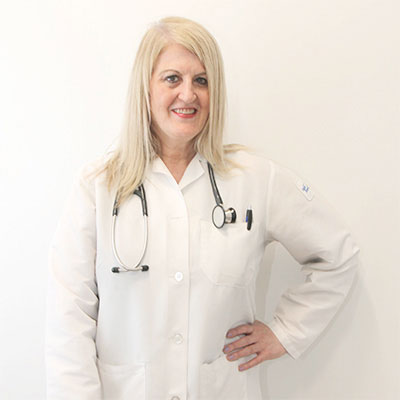 Screening may occur proactively or in response to a patient not feeling well. We encourage our patients to screen in advance of any problems by making an appointment and utilizing our screening services located within our East 57th Street office. Dr. Cherry Ostrager has been recognized by top allergy experts nationally. The Midtown East Family Medicine medical team are here to provide patients with the latest technology and care, including same-day allergy testing services to determine specific allergies. Done in as little as 15 minutes, these same day tests usually result in a personalized treatment plan discussed with the patient by Dr. Ostrager. Allergy testing is covered by most insurances. So book your appointment today. Here are a few examples of our screening services offered:
Anemia
Anemia, which is often caused by an iron deficiency, can cause weakness, dizziness and fatigue. If you've been experiencing symptoms of anemia a blood test will help us check specific blood cell counts to see if you're suffering from anemia.
Cancer
We can also screen for certain types of cancers (e.g. skin cancer; lung cancer) through a blood test or biopsy. Early detection is key to catching cancer early enough that it can be treated.
Arthritis
While a physical exam may help your doctor determine whether or not you have arthritis, we may also recommend getting a blood test in order to determine the type of arthritis you are dealing with.
Autoimmune Disease
Common autoimmune diseases (when the immune system attacks your own body) include lupus or Graves' disease and can be detected through an antinuclear antibody blood test.
Neurological carpal tunnel syndrome, neuropathy and radiculopathy
If you are dealing with neurological-based conditions like neuropathy or radiculopathy, many of these issues can be diagnosed through specific nerve testing or with an electromyography.
H. Pylori Screening
Helicobacter pylori is a bacteria that often causes peptic ulcers and can be detected in a blood, stool or breath test.
Sexually Transmitted Diseases
No matter whether you are experiencing symptoms or not, it's a good idea for anyone who is sexually active to get regular STD testing to protect your health and the health of your partner. We screen for chlamydia, gonorrhea, syphilis, HIV and hepatitis with a blood or urine test.
Hypertension
If you are over the age of 40 or are at risk for developing high blood pressure then it's highly recommended that you get regular screenings from your doctor. Untreated hypertension can lead to stroke, coronary artery disease and heart failure.
Diabetes
People with diabetes may not even realize they have it, which is why it's important that everyone get screened annually. Diabetes can increase your risk for nerve damage, heart disease, kidney damage and other serious and potentially life-threatening problems.
Cholesterol
A simple cholesterol blood test tells us the amount of both "good" and "bad" cholesterol in the bloodstream. Those with high cholesterol are at a higher risk for developing heart disease or experiencing a heart attack.
Thyroid
If you are experiencing symptoms of an overactive or underactive thyroid then it might be time to come in for a thyroid function test. This blood test will measure the thyroid-stimulating hormone (TSH), T4 and T3 to see if your thyroid gland is working properly.